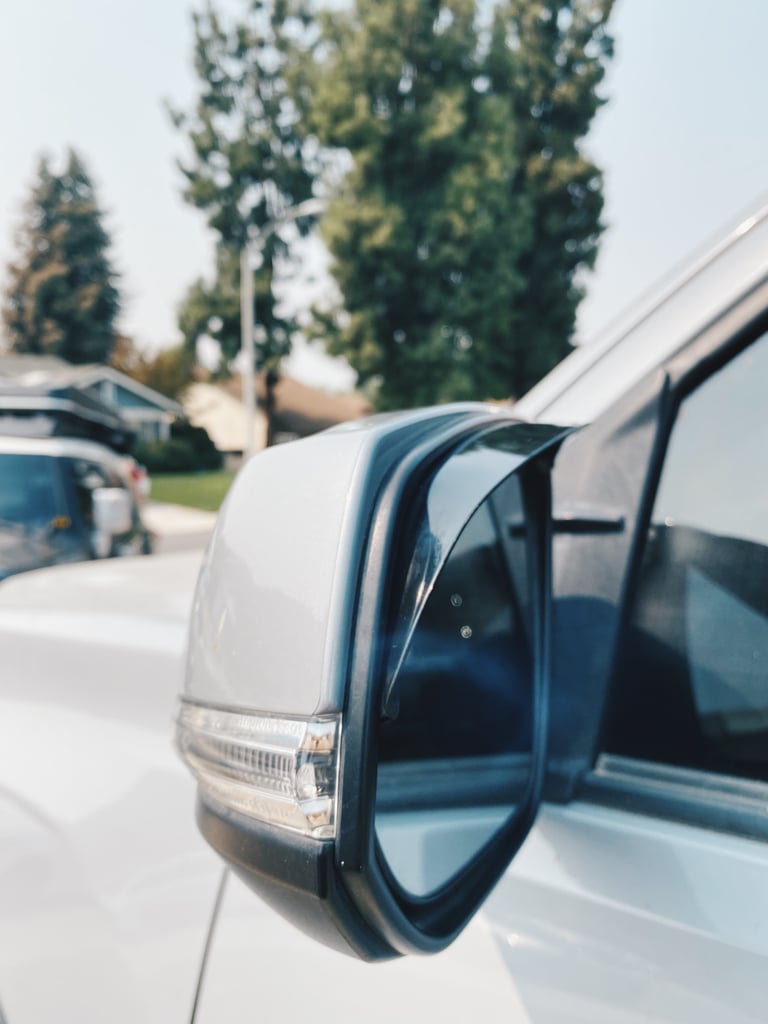 MF SPORTS - OVERLAND MIRROR VISORS - 3RD GEN TOYOTA TACOMA
Introducing a limited edition series of off-road side mirror visors for the 3rd generation Toyota Tacoma (N300). Keep your mirrors protected with style. Made of flexible plastic, and fits to the contour of your mirror with 3M mounting tape.
What does it do?
-Weather protection
-Splash guard
What do you get?
-A pair (2) of 10" inch off-road mirror visors
-Alcohol prep wipes
Compatible with:
-2016 to 2021 Toyota Tacoma (N300)
-1995 to 2004 Toyota Tacoma (N140/N150/N160/N170/N190)
-2005 to 2015 Toyota Tacoma (N220/N240/N250/N260/N270)
-2000 to 2006 Toyota Tundra (XK30/XK40)
-2007 to 2021 Toyota Tundra (XK50)
-2001 to 2007 Toyota Sequoia (XK30/XK40)
-2007 to 2021 Toyota Sequoia (XK60)
-1990 to 1995 Toyota 4Runner (N120/N130)
-1996 to 2002 Toyota 4Runner (N180)
-2003 to 2009 Toyota 4Runner (N210)
-2010 to 2021 Toyota 4Runner (N280)
-1991 to 1997 Toyota Land Cruiser (J80)
-1998 to 2007 Toyota Land Cruiser (J100)
-1996 to 1997 Lexus LX450 (J80)
-1998 to 2007 Lexus LX470 (J100)
-2003 to 2009 Lexus GX470 (J120)
-Possible to fit other applications
We ship to anywhere in the world.
For any inquiries, please email us at [email protected]