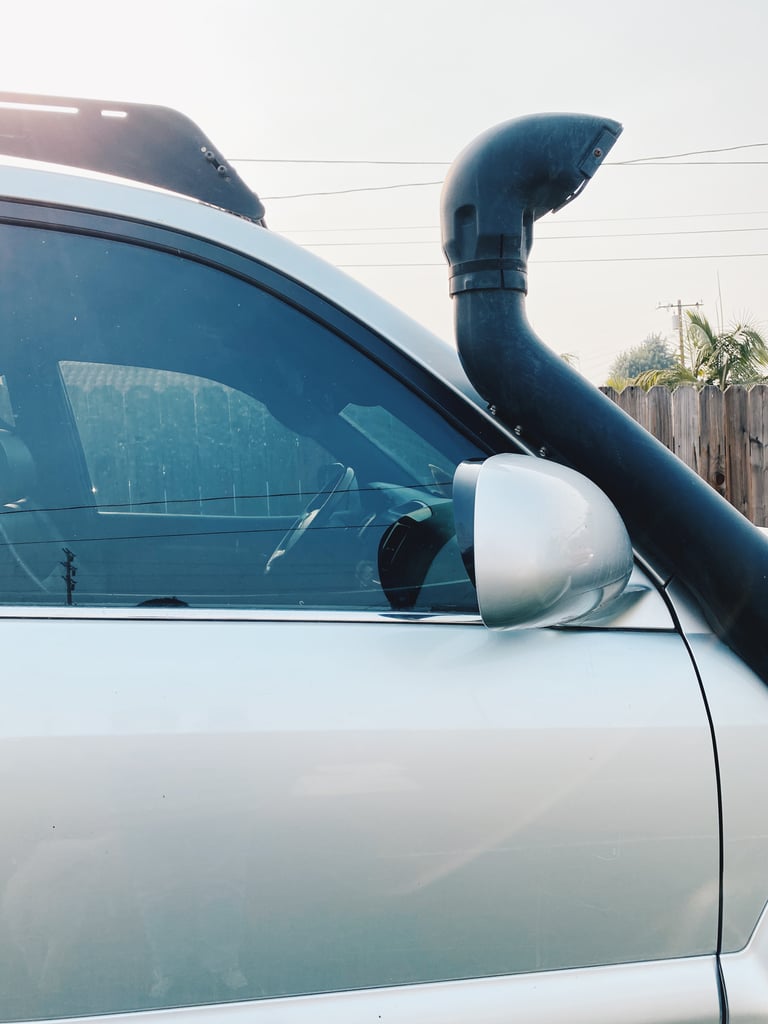 MF SPORTS - OVERLAND MIRROR VISORS - LEXUS GX 470
Introducing a limited edition series of off-road side mirror visors for the 1st generation GX; Lexus GX470 (J120). Keep your mirrors protected with style. Made of flexible plastic, and fits to the contour of your mirror with 3M mounting tape.
What does it do?
-Weather protection
-Splash guard
What do you get?
-A pair (2) of 10" inch off-road mirror visors
-Alcohol prep wipes
Compatible with:
-2003 to 2009 Lexus GX470 (J120)
-1996 to 1997 Lexus LX450 (J80)
-1998 to 2007 Lexus LX470 (J100)
-1991 to 1997 Toyota Land Cruiser (J80)
-1998 to 2007 Toyota Land Cruiser (J100)
-2000 to 2006 Toyota Tundra (XK30/XK40)
-2007 to 2021 Toyota Tundra (XK50)
-2001 to 2007 Toyota Sequoia (XK30/XK40)
-2007 to 2021 Toyota Sequoia (XK60)
-1990 to 1995 Toyota 4Runner (N120/N130)
-1996 to 2002 Toyota 4Runner (N180)
-2003 to 2009 Toyota 4Runner (N210)
-2010 to 2021 Toyota 4Runner (N280)
-1995 to 2004 Toyota Tacoma (N140/N150/N160/N170/N190)
-2005 to 2015 Toyota Tacoma (N220/N240/N250/N260/N270)
-2016 to 2021 Toyota Tacoma (N300)
-Possible to fit other applications
We ship to anywhere in the world.
For any inquiries, please email us at [email protected]